It can be safely said that the fall of the third wave of the coronavirus pandemic in Poland is already a fact. Day by day, the number of new cases is decreasing, and the restrictions are much smaller. Thanks to mass vaccination efforts, more and more places become safe to visit. Along with the return to normalcy, it is possible to travel and enjoy the taste of local products or taking part in numerous cultural and walking events.
I
Planning a visit to Krakow in the forthcoming months? That's perfect! We prepared a list of top-notch activities in this stunning city! There are many activities in Krakow you will enjoy for sure.
A few words about Krakow
Poland is undoubtedly a beautiful and picturesque country, tempting with its unique culture, monuments valuable in the world and equally majestic natural areas. If, however, one had to choose this one city … Krakow definitely offers a wide array of tourist experiences. Many restaurants, charming streets or an outstanding castle.
Apart from the magnificent history and landmark architecture, Krakow offers many attractions to all visitors – regardless of their preferences and types of leisure activities. There are quite a few arguments to support this argument. So let's discover together the unique capital of Małopolska province and check out what can be done during the warm days of Polish summer in this region of the country.
MrShuttle has prepared a list of the most exciting events for the upcoming months.
Top attractions in Krakow
St. Mary's Basilica, Cloth Hall, Wawel Hill, and Kazimierz Quarter
If you want to explore the extraordinary St. Mary's Basilica just book a Krakow City Walk Tour and enjoy top monuments in Krakow! You can rest assured that you will get a perfect chance to check must see places on your bucket list.
The biggest medieval town square in Europe is at your fingertips, but you will also get an opportunity to enter the Cloth Hall (Sukiennice), visit the residence of Kings – Wawel Castle, and finally explore The Jewish Quarter – Kazimierz. This walking tour is a great addition to the tour Krakow Highlights – Private City Ride!
The Wawel Castle, the Old Town, Wieliczka Salt Mine and Auschwitz Birkenau
Stay in Krakow and explore the city within just 3 days!
If you want to visit Krakow, but you don't know where to start your tour, check out our exciting tour – Krakow 3-day Package. Can't believe that you can get a proper taste of Krakow in 3 days? You should definitely explore the old town first. Let us give you a brief summary of our Krakow 3-day Package. Apart from Main Market Square, we will show you other places, you must visit.
Day 1: Auschwitz-Birkenau and the Wieliczka Salt Mine Day Trip
Uncover the shocking history of the Auschwitz-Birkenau Nazi concentration camp complex on a thrilling guided tour of the Auschwitz-Birkenau Memorial and Museum. Then visit the beautiful Wieliczka Salt Mine. Go on a journey to the underworld, discover fantastic sculptures and chapels carved in salt to feel the charm of this place.

Day 2: The Market Square with St Mary's Basilica, the Wawel Cathedral and the Jewish District – a walk around the city of Krakow
After your trip to Wieliczka and Auschwitz Museum, you can fully focus the remaining days in Krakow on the city. We will show you Main Market Square where you can see the Town Hall Tower, St Mary's Basilica and the Cloth Hall. From the main square, you will continue along the Royal Road to the Wawel Royal Castle and the Wawel Cathedral. Did you know that we have a dragon in Poland? And its within your reach in Krakow? Ohh.. don't be afraid of it, it's just a sculpture. Your trip to Krakow will be safe! But if you wish, you can get back to the Old Town to grab a local beer then.
Day 3: "Free day" – enjoy Krakow the way you want
On the third day, whatever the time of your departure, you can be sure that we will drive you back to Krakow Balice Airport. Just let us know when you'd like to be picked up and our driver will be there. If you have more time this day, just grab your camera and take some extra photos or drink your coffee wherever you want.
This day is for you! Cherish your time by exploring some places again or.. search for new ones. We will wait for you and take you back to the airport after the completion of your trip at the most convenient time! We encourage you to at least initiate a walking tour around the old town on your last day here. Visiting Krakow from the foot level is bound to deliver outstanding attractions.
Looking for more individual-oriented adventures? We're here by your side!
Would you like to explore Krakow on your own feet but still searching for some local tours mixed with private goals? No problem at all, we prepared a list of the best tours available in/or nearby Krakow.
Join our walking tour around Krakow and experience this historic Polish city in the best way possible. Explore the best sights of the city while learning about it from our helpful guide.
2.Auschwitz & Salt Mine One Day Tour
Auschwitz & Salt Mine One Day Tour is a top-notch guided tour with an opportunity to explore the history of the most horrifying death camp in Europe along with the top tourist attraction near Krakow, which is the Wieliczka salt mine.
Auschwitz & Birkenau Tour is a guided tour within a one-day trip range from Krakow city. By participating in this day tour, you will explore the Auschwitz Birkenau Memorial and Museum, experiencing the memory of one of the greatest tragedies in the history of humankind.
Check out the offers to find out more! There are many attractions you should definitely see in Krakow.
Top Cultural Events in Krakow
If you crave to participate in some local events, we prepared some exciting ideas for you.
July 2021
Juliada – a sports and recreation event organized in Krakow since 1999. It covers the following sports: streetball, handball, table tennis, futsal (indoor soccer), football, badminton, volleyball, chess, breakdance, climbing. It lasts all month at Jan Nowak-Jeziorański Square and in the Com Com Zone Development Center at ul. Ptaszyckiego 6. It is organized by the Krakow City Hall and the Siemacha Association.
The International Street Theater Festival – a specific form of theatre organized since 1988. The streets of the Old Town serve as the stage, and the actors draw viewers – passers-by – into the fun. On the Krakow market square, there is a stage on which theatrical performances are presented. Sometimes as many as several thousand people gather around it. The event lasts three days.
Jewish Culture Festival in Krakow – takes place in Kazimierz. Outstanding artists from various countries come as guests, and Krakow's galleries host many exhibitions devoted to Jewish culture.
August 2021
Music in Old Krakow – medieval and contemporary pieces are performed in the historic courtyards of the Old Town.
Dachshund Parade – the most barking dogs of the family wander from the Barbican through the streets to the Main Square.
Pierogi Festival – a culinary, cultural event held annually since 2003, on the Main Square or the Small Market Square in Krakow. During this time, residents and tourists on the market square can taste this Krakow delicacy, prepared by the best Krakow restaurateurs. At each dumpling festival, the tasters select the best dumpling of the party.
July-August 2021
Krakow Opera Summer in Barbican – a series of open-air concerts takes place in July and August. The performers are the artists of the Krakow opera. This event takes place in a historic place – the Barbican.
Do not hesitate and check availability to participate in an unforgettable trip and explore remarkable places in Krakow.
Looking for more attractions in Krakow? Check out our offer and let us know what you are interested in. Have a great stay and enjoy the best activities in Krakow!
1. Auschwitz & Salt Mine One Day Tour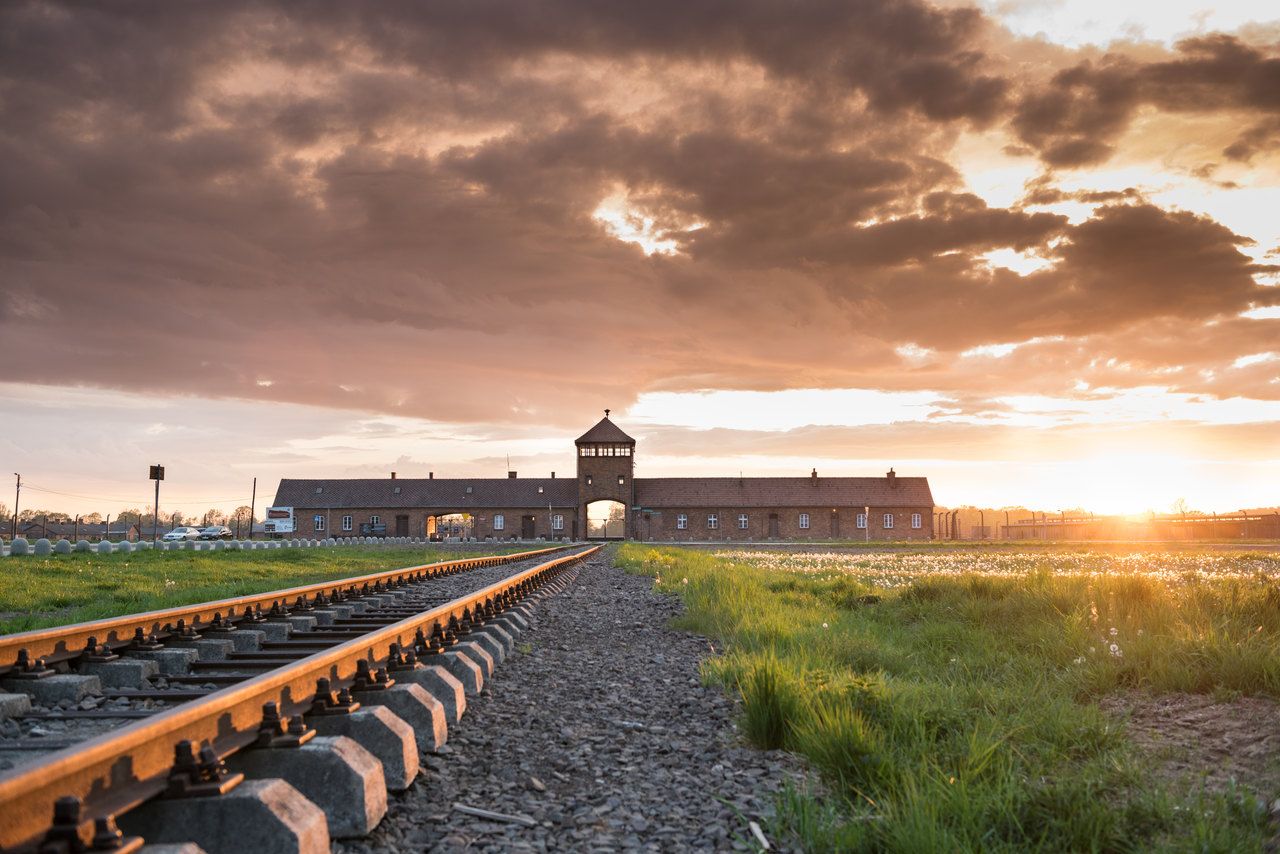 Join our best selling tour to Auschwitz Camp Museum, Birkenau Camp and Wieliczka Salt Mine.
Going to Krakow? Save your time and money. Check our tours and transfer
See all tours
2. Wieliczka Salt Mine Tour
Wieliczka Salt Mine, a Material Culture World Heritage Site, with its over 1 million guests every year. It is one of the biggest tourist attraction located near Krakow it is famous in Poland as well over world! It is one of sixteen Polish UNESCO's World Cultural and Natural Heritage Sites.
3. Zakopane Tour
A visit to the Winter Capital of Poland, popular not only in winter but also in summer.
4. Krakow Private City Walk
Learn about the history of Krakow with our local guide during the private walking tour.
5. Nowa Huta Tour
Time travel to the socialist ideal city, with our door-to-door service.
Enjoy this post?
Add your opinion!
Trusted by almost 1 million customers