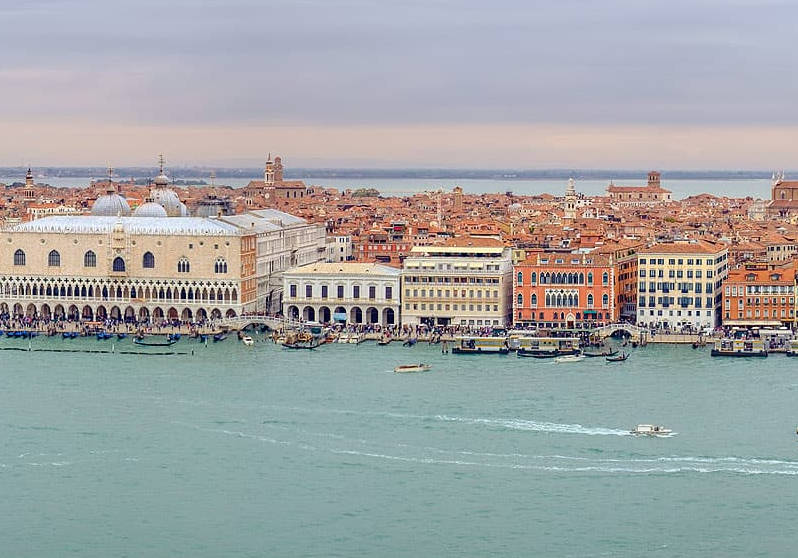 Top Mr. Shuttle's destinations:
Handcrafted one day tours
This is what our company specilizes in. One day tours from all our locations. So you can see more. We provide airport transfers, shared and private tours and tailor-made services upon request – in our offer everyone will find something interesting.
See All tours
Handcrafted one day tours
Meet & Greet Airport Transfers
Travelling by plane is comfortable and convenient. It allows you to cover long distances in a much shorter time than when travelling by car or other means of transport. Mr. Shuttle makes sure that you can feel special when you leave the aircraft, too.
See All transfers
Meet & Greet Airport Transfers
About Mr.Shuttle
The company was founded out of a passion for travel and an awareness of the importance of providing a memorable, comfortable and fully safe experience for travellers heading their dreams.
We are a fully licensed, international brand specialising in airport transfers and day trips. Our knowledge and expertise allow us to deliver the highest quality standards and meet the expectations of even the most demanding clients.
Moreover, we boast a complete transport service for countless conferences and cultural events organised in Poland. Our experienced professionals excel in logistics and planning, ensuring smooth and seamless movement during these important events.
Why Mr. Shuttle stand out against the background of other companies? First and foremost, we place value on tailor-made solutions, ultimate comfort and safety. We plan our tours precisely so that the pleasure of travelling is maximised right from the start. This includes not only door-to-door transportation but relevant insurance, the assistance of an English-speaking driver (we do speak different languages too) and the support of a customer service department that is available to you 24/7.
Yet that is not all we have to offer. By booking a service with Mr. Shuttle, our customers receive the assurance that the service will be carried out with the utmost care. We ensure certainty in the delivery of services and participation in tours, providing comfort, safety and an unforgettable experience for individual travellers or groups.
Join our circle of satisfied customers and let Mr. Shuttle take you on a journey filled with memorable moments and reliable service.
Top sightseeing tours:
Auschwitz-Birkenau & Salt Mine One Day Tour – This tour is an unforgettable experience that will allow you to explore two highlights of Krakow's history and culture. Experience an emotional journey to Auschwitz-Birkenau to commemorate the victims of the Holocaust, and then take a journey into the depths of the earth to discover the fascinating world of the Wieliczka Salt Mine.
Auschwitz-Birkenau Tour – This moving tour will allow you to explore the history of the Holocaust and uncover the tragic fate of the thousands of people who suffered at Auschwitz-Birkenau. Step into the past by discovering a site that has survived as an important testimony to the tragedy and as a memorial site.
Wieliczka Salt Mine Tour, Nowa Huta Tour, Zakopane Tour – This tour offers a unique experience of two different worlds. Visit the fascinating Wieliczka Salt Mine, enjoying the dazzling salt chambers and extraordinary salt sculptures. We offer two additional and amazing destinations: Nowa Huta – to discover Poland's socialist realist past, or Zakopane – to immerse yourself in the beauty of the Tatra Mountains and highland culture.
Stutthof Concentration Camp Tour, Malbork Castle Tour, Yachting – This fascinating tour in Gdansk will allow you to discover three important aspects of the city's history and atmosphere. Starting at Stutthof, the first concentration camp in occupied Poland, you will have the chance to explore the history and commemorate the victims. You can also decide to visit the mighty Teutonic Castle in Malbork, which appears as a majestic witness to medieval history. If not, enjoy a lovely cruise on the waters of the Bay of Gdańsk, savouring the incredible sights and atmosphere.
These tours at Mr. Shuttle provide fascinating voyages and allow you to explore Poland's history, culture and beauty to make your trip unforgettable and full of unique experiences.
Top destinations:
Our portfolio is incredibly diverse and continues to expand year on year with new destinations to which we take our clients hungry for unique experiences. Among the most popular of these are:
Krakow: A Polish city packed with rich history, culture and unique architecture. It features the famous Main Market Square with its beautiful Town Hall and Wawel Castle, a historic castle and cathedral. In addition, Auschwitz-Birkenau and the Wieliczka Salt Mine are places to visit to explore the tragic history and learn about the region's heritage.
Gdańsk: Situated on the Baltic Sea, Gdańsk captivates with its charm and rich history. Malbork Castle, the largest brick castle in the world, attracts many tourists. Stutthof, a World War II concentration camp, is a place that reminds you of tragic events and is well worth a visit. In addition, the possibility of a yacht trip on the Baltic gives an unforgettable experience.
Tel Aviv: One of the most vibrant cities in the Middle East, Tel Aviv combines modernity with history. It offers beautiful beaches, thriving streets and a unique atmosphere. The ancient ruins of Jaffa and Jerusalem are also nearby, making this destination extremely attractive to history and culture lovers.
Athens: The capital of Greece, where antiquity meets modernity. Visit the Acropolis, the symbol of Athens, and other fantastic sites filled with ancient temples. Plaka's narrow streets, charming cafes and restaurants and numerous museums offer a deeper understanding of Greek culture and history.
When choosing Mr. Shuttle, our customers are assured that they are travelling with a professional transport company that provides comfort, safety and a memorable experience for travellers from all over the world.
Most popular transfers:
Mr. Shuttle offers a wide range of transfers tailored to our customer's individual needs. Whether you are travelling alone, with your family, in a group or for business purposes, we provide a professional service.
We offer various types of transfers including airport transfers, intercity transfers, hotel transfers and transfers to any destination. Whether you need transport to the airport, hotel, tourist attractions or a business meeting, we can adjust to your preferences and ensure a hassle-free journey.
The airport transfer offers numerous benefits to tourists, both in terms of time savings and punctuality. The first significant benefit is that it eliminates the need to get to the airport using public, often crowded transportation services. Instead of worrying about finding suitable transport and navigating unfamiliar routes, tourists can use airport transfer services, which provide convenient and stress-free transfers directly to the airport. This saves them time and eliminates pressure from wayfinding and possible delays on public transport.
Another benefit is punctuality. Mr shuttle always ensures punctual airport transfers and aligns themselves with flight schedules. Our drivers are aware of the importance of arriving on time and are usually well-informed about routes and road conditions. As a result, our customers can be confident that they will be picked up and taken to the airport well in advance of their scheduled departure. This gives a sense of peace of mind and reassurance that they will not be late for their flights.
The most popular transfers in Krakow:
Top transfers in Gdańsk:
The best airport transfers in Israel:
Our tailor-made transfers in Athens:
What people are saying about us:
Trusted by almost 1 million customers
MrShuttle best destinations: