The summer of 2021 approaches. Days are getting warmer and warmer, nature blooms and becoming increasingly harder and harder to remain at home. After a long year of lockdown, we all deserve a break. And one of the best ways to enjoy life right now is to book a hotel, jump into a car or a plane, and visit somewhere. And in Poland, the Małopolska region is the best choice for your trip.
T
The most tourist-friendly place in the country, Małopolska, has a rich range of options and activities for you to enjoy and explore. Outdoor trips to the countryside, historic towns and castles, child-friendly theme parks and museums, city streets small and big full of culture and food; Małopolska has it all. Family weekend in Małopolska is the best way to spend your holiday in Poland.
In fact, there is much more to see in Małopolska that you can fit into just a single weekend. To help you get the most out of your trip, we prepared a quick overview of great options and ideas available for your adventure.
What is Małopolska?
Małopolska (or "Lesser Poland" in English) is a region in southern Poland. If you heard about it, you also probably heard about the most recognizable places there. Kraków, Zakopane, Wieliczka Salt Mine, and Auschwitz-Birkenau make it the world-famous favorite choice of tourists. Rich in culture and history, endowed with beautiful nature and countryside, it has it all. A perfect choice for anybody looking for a way to spend their holidays or breaks in Poland.
Is Poland safe to visit?
We are happy to tell you that Poland is safe to visit. The vaccination process is going smoothly, with many people vaccinated daily. The lockdown restrictions are being stripped down over time. Poland is en route to a full return to normality very soon. More and more places are being reopened, including gastronomy and cultural events. The requirement of wearing masks outdoor is being lifted, as well. For more details, check out our article on COVID-19 in Poland – we update it regularly.
Is there anywhere to stay in Poland?
Yes, there are many great options for your stay in Poland! As part of the unfreezing of the tourism industry in celebration of lifting the lockdown, hotels have been allowed to operate again. Since it is better to be safe than sorry, hotels currently operate at 1/2 capacity. For you, it mostly means that it will be less crowded. More space for you and your family!
Other than hotels, you can also book your stay using Airbnb. Many Poles are more than happy to make their house available for tourists. AngelHouse Krakow is our personal recommendation as far as accommodations go – they offer fantastic quality and great comfiness at reasonable prices. Additionally, starting in June, they are offering special summer discounts!
A positive and heartwarming trend in tourist accommodations is that more and more places start to welcome animals and pets, such as dogs, along with their owners. Do not worry – you will surely be able to take your entire family to Kraków or Zakopane and will not have to leave your dog behind.
What is the weather in Kraków and Zakopane?
Poland is a country with a moderate climate. The weather can surprise you, but generally expect comfortable temperatures, especially in spring and summer. For a summer weekend, plan for a temperature around 20°C. It can get much higher than that (reaching even 30°C), so make sure to carry a water bottle with you. Staying hydrated is the key to a safe and fun summer adventure!
However, don't let yourself be surprised by a sudden chilly wind or rain. It is best to have a spare of slightly warmer clothes with you, like a jacket, raincoat or pullover, just in case things get windy. This is especially important when going to Zakopane – always be prepared for surprise snowtime! Extra hats and gloves weigh next to nothing, and they might provide you with a great deal of comfort.
For more details about the weather in Kraków, check out this blog post.
What to eat in Małopolska?
Food is an important part of the culture, and it is always fun to learn what kind of snacks and cuisine people visit to eat and enjoy. For many tourists, trying local dishes is the favorite part of traveling abroad. Małopolska will allow you to experience not only what is generally agreed to be Polish cuisine but also foodstuffs unique to the region itself! Even Polish people will travel across the country to try some of these things. Here is a quick list of essential tastes you should not miss when visiting:
Obwarzanki – Obwarzanki are the iconic cracovian snack. Known as "Cracovian bagels," these dough rings have been the street food of Krakow for hundreds of years. They are also part of local Jewish tradition and culture – while there are many stories and legends about the origin of Obwarzanki, they all agree they were created by Jews of Krakow. Obwarzanki is so cool. They have their own museum!
Zapiekanka – many tourists who visit Poland are positively amazed when they see zapiekanka. Developed during the communist era of Poland, zapiekanka became the king of Polish street food and is actually pretty unique in the world. Basically, a baguette pizza, "Polish pizza," is affordable, easy to carry around, and tasty! Make sure to grab some at Plac Nowy in Krakow. Children love it! Just be warned – some of the zapiekanka places are not of good quality. The best way to make sure you grab a good one is to ask the locals – they know what to avoid and have their favorites. If you are traveling with our guide or driver, ask them – they know Kraków well and will be able to give you fantastic recommendations!
Oscypek – Oscypek is the regional soul food of the Tatra Mountains. Protected by EU laws, it cannot be made outside of the region. Pride of local highlanders (górals), this delicious podhalan smoked cheese made from salted sheep milk deserves an article on its own, which you can read here!
Moskole – Moskole are another of the fantastic Zakopane flavors. This traditional cake is made of boiled potatoes, flour, egg, and salt. While it does sound simple, it is still delicious! Crispy and soft on the inside, moskoles are fantastic and one of the most sought-after dishes in Zakopane.
Pierogi – Pierogi are world-famous polish food! These dumplings need no introduction. Served with a variety of fillings, they are a staple in many restaurants serving polish cuisine. Pierogi z bryndzą deserves a special mention here – make sure to try them when in Zakopane.
Kiełbasa – many Poles laugh when they hear that "polish kiełbasa" is supposed to be a unique and fun dish. After all, it is "just a sausage," right? However, Polish Sausage – Kiełbasa – is sausage elevated to an art. There are countless styles of kiełbasa. Do you like your sausage fresh or smoked? Do you like the addition of spices and herbs? There is a kiełbasa made just for you! Krakow has its own type of kiełbasa, Kiełbasa Krakowska – make sure to try it.
What are the best places to visit in Małopolska?
Now, you have a place to stay, know what to eat, and how to brave the weather. The most important question remains: where to go, what to do? There are so many options available that it might get overwhelming! How to spend your holiday? To help you and your family find the weekend adventure best for you, here is a list of the most awesome places in the region. If you want to avoid a hassle in planning and getting to them, you are in luck. All of them are available as options for tours!
Krakow
Kraków is a perfect city to base your exploration of the region. We will also admit that it has a special place in our hearts. Krakow is Mr.Shuttles home town, a place where we had our humble beginnings years ago. Even now, as we expanded our services to the rest of Poland and Europe, we still love Kraków the most. Krakow is a city full of history. It survived World War II well, and if you are eager to see old polish architecture. You better get ready to start exploring. However, Krakow is also a thriving modern city, bustling with fun and activities. Thanks to this, you will be able to travel through time to medieval Poland and then go on a walk along the Vistula River, enjoying modern street food and breathe in the wondrous atmosphere of Krakow.
There is way too much to do in Krakow to cover it here. We wrote about the top 10 things to do in Krakow, and even then, it just scratches the surface of all the cool things available to you. There are many great opportunities available for families in Krakow, but they change from week to week. When visiting, make sure to ask us what is currently going on. We keep tabs on current cultural events and will gladly tell you what is going on in Krakow. This is especially vital now – as lockdown is being lifted, Krakow is springing back to life, and there are many upcoming celebrations, promotions, and occasions to enjoy together.
To see the essentials of Krakow within a span of a family weekend holiday break. Your best bet is to book a tour. This way, you will get to see the best and most important places in Krakow with extra context provided by a professional guide.
You won't risk getting lost, and thanks to the time saved, you will be able to go on your own exploration of the town later in the day.
Some of the recommended ones are:
Tatry Mountains, Zakopane
While we really want to say that Krakow is the most popular tourist destination in Poland. We have to face the truth that it is second in popularity to Zakopane. Zakopane is definitely the tourist capital of Poland. And how could it be any different? Tatry Mountains are breathtaking, and there is just so much to do there! Skiing, sports, unique Podhalan Górale culture, folklore, and cuisine… Visiting Zakopane is just pure pleasure!
You will be surrounded by beauty, both man-made and natural. Free to enjoy it at your own pace—a great choice, especially for those loving winter and mountain sports and games. Do not forget to visit the Morskie Oko Lake if you can! The only drawback of Zakopane is that it is so popular that sometimes it is hard to get into it and find your place. To make sure you will get everywhere you want, we suggest booking Zakopane Tour in advance. Gubalowka, Wielka Krokiew, Bacowka and more – you will see them all!
Mountain Spa Tour
And if you want to rest after a day full of active adventure, consider taking your family out to a Mountain Spa. There are many scientifically confirmed benefits of these hot bathes, but let us be honest here. There is enough fun and pleasure is there that any health benefits are just extra. The Tatry Mountain Spa is especially popular with children, as many great slides and kids-oriented attractions are available. To choose the best option for you and your family, consult our Mountain Spa Tour. Happy swimming!
Energylandia
Amusement Park Energylandia is the favorite of children. Kids love the place, and it is easy to see why. Energylandia is the biggest amusement park in Poland and one of the greatest, most fun, and awesome parks in Europe. If you are planning a perfect family weekend in Małopolska, you cannot skip Energylandia. Oriented around families, the park has offered for both kids and adults. Everybody is excited about it since it had to be closed during the lockdown. However, after the grand reopening on 21.05.2021, you will be able to enjoy the amusement park once again!
Our Energylandia Amusement Tour will take care of all formalities, provide necessary transport, and deliver you to the second biggest megacoaster in Europe! Ride the dragons in the Dragon Zone, make a splash in the Water Park, and enjoy yourself with your family!
Wieliczka Salt Mine
Wieliczka Salt Mine is probably the most famous tourist landmark in Poland, along with Auschwitz Birkenau. Visited by more than 1 million visitors every year. This UNESCO Material Culture Heritage Site is a great choice for a weekend adventure. Unlike many other museums, even kids love it, considering it cool and mysterious! There is definitely something fun about exploring the underground mine.
Wieliczka produced table salt for more than 700 years and is full of mysteries, secrets, and attractions. During your trip, you will learn about the legends of the mine and the process involved in mining salt. Do note that Wieliczka Salt Mine is a family-friendly experience. In fact, there are special options designed to make the tour more excited for kids! Make sure to ask for them when booking your Wieliczka Salt Mine Tour!
Dunajec River Rafting
If you want to spend your family weekend having an outdoor adventure, we encourage you to give the Dunajec River Rafting Tour a try. Local highlanders, flisacy, will take you for a tour of Pieniny National Park using the river paths they expertly navigate. Flisacy has been using rafts to move trade goods. From the mountains to the rest of the country for hundreds of years. They know everything there is to know about the water, the forest, and local legends and tales.
Don't worry – while many people think that river rafting is an extreme sport, it doesn't have to be. Dunajec River Rafting is entirely family-friendly, and there is no danger for you or your children. Flisacy is masters of the river, and you are perfectly safe with them. So don't worry and instead look around at the beauty of Pieniny National Park while listening to fascinating flisak tales! This is a unique experience that cannot be compared to anything else.
Ojcow National Park
However, if you prefer to enjoy nature on foot, how about exploring Ojcow National Park for your family weekend? Children love the Ojcow National Park because of its unique combination. Cute animals, amazing castles, imagination-sparking rock formations, and mysterious caves. If you want to see the best of Ojcow while also listening to all the cool facts and legends about the place, take our Ojcow National Park Tour. This way, you will learn various names for the Cudgel of Hercules, get to see the legendary cave where King Łokietek was hiding from his enemies and had to live like a caveman, and finally, witness the Ojcow Castle itself.
Should you visit Auschwitz Birkenau?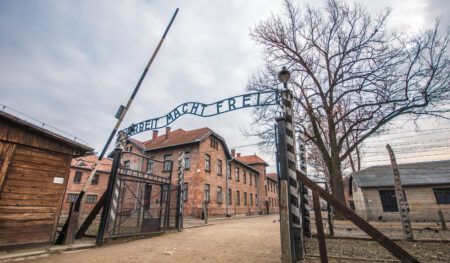 This is a tough question to answer. On the one hand, Auschwitz Birkenau is possibly one of the most important historical sites and memorials globally. People from across the entire world come to Poland to visit Auschwitz. It is important to pay their respect to the victims of the Holocaust. A Unesco World Heritage Site is one of the most important and powerful things you should experience if possible.
On the other hand, the Auschwitz-Birkenau Camp is not exactly something that fits a mood of a family weekend. The tour is harrowing and haunting, and it might turn your entire weekend bleak and depressing. It also is not very child-friendly. There is an ongoing debate on what should be the minimum age of visiting Auschwitz. Many argue that most children and even many adults are not emotionally ready for the museum. Auschwitz-Birkenau is not necessarily the best choice for families with kids that want a happy, fun, family-friendly holiday.
However, the choice is ultimately yours. Our Auschiwtz&Birkenau Premium Tour covers everything you need, including tickets. If you want our advice, we recommend dedicating an entire day to the tour and taking the Auschwitz & Salt Mine One Day Tour. It might be best to dedicate your family weekend to other things Małopolska has to offer. You can always visit again when you feel ready for Auschwitz.
1. Zakopane Tour
Pay a visit to this beautiful winter wonderland and take some time to explore it. During your tour in the town of Zakopane you definitely want to see this unique and charming architecture, spend some time trying traditional cuisine, and marvel at the Tatra Mountains.
Going to Krakow? Save your time and money. Check our tours and transfer
See all tours
2. Wieliczka Salt Mine Tour
Wieliczka Salt Mine, a Material Culture World Heritage Site, with its over 1 million guests every year. It is one of the biggest tourist attraction located near Krakow it is famous in Poland as well over world! It is one of sixteen Polish UNESCO's World Cultural and Natural Heritage Sites.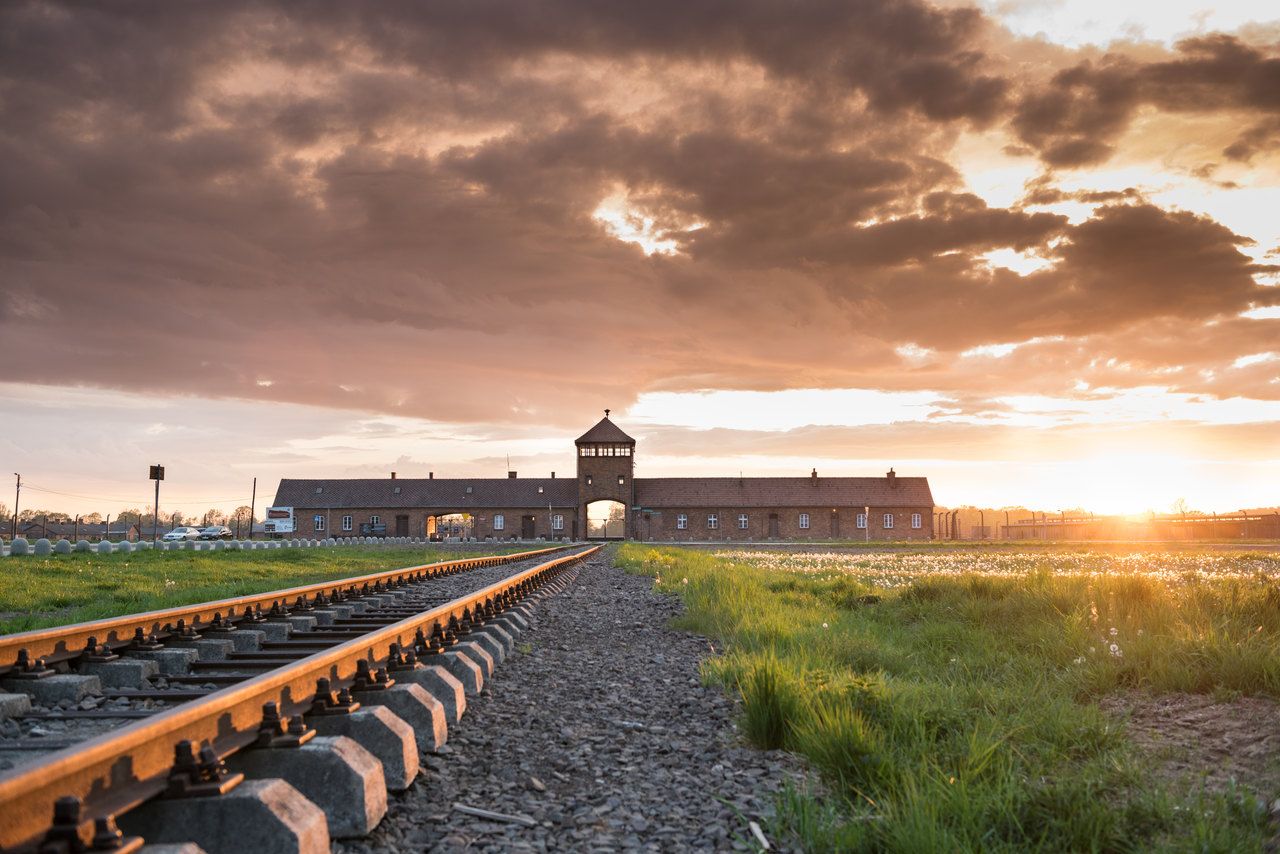 3. Auschwitz & Salt Mine One Day Tour
Auschwitz & Salt Mine One Day Tour is a top-notch guided tour with an opportunity to explore the history of the most horrifying death camp in Europe along with the top tourist attraction near Krakow, which is the Wieliczka Salt Mine.
4. Energylandia Amusment Park
Do you sometimes feel that need for speed? Are you looking for good fun during your trip to Krakow? Are you searching for tours that your children would enjoy? In Energylandia even an adult will find a plentitude of attractions.
5. Krakow City Walk
Join our local guide on a walking tour around Krakow and experience this historic Polish city in the best way possible.
Enjoy this post?
Add your opinion!
Trusted by almost 1 million customers