New Year means new adventures! With the start of 2022, you may be planning exciting travels. Are you thinking about coming to Poland this year but haven't yet decided which city to visit? This post will hopefully come in handy. As one of the largest countries in Europe, it may be difficult to decide on which part of Poland to explore. With many cities to choose from, it's good to consider how you'd like your holiday to look. To help you make the right decision, here is our guide to Poland's most beautiful cities and the best places to visit.
N
Why visit Poland in 2022?
A better question is 'Why not?'. With Tatra mountains in the south and the Baltic Sea in the north, Poland provides an array of activities and sights. In Poland's cities, you will find a lot of history, nice architecture and good food. There are also some hidden gems that you would not expect to find like the sand dunes in Słowiński National Park. Poland is also a good place for active travellers who like to spend time outdoors. Nature comes alive in spring offering many green spaces to enjoy. If you're looking for an affordable holiday in a place that is not overtaken by crowds, choosing Poland as your next trip is something you won't regret.
What is the best time to visit Poland?
Located in Central Europe, Poland has four seasons. Depending on what you want to do, you can have an enjoyable time all year round. Some places can look completely different in the summer months compared to winter. Summers can be very hot and are great if you want to hit the beach and spend some time by the sea. Keep in mind, however, that they also tend to be very crowded. Early autumn may be better if you're looking to escape the crowds, enjoy pleasant weather and lower prices. The winter months can naturally be very cold, but you can still have a lot of fun. In December, you will find charming Christmas markets in most cities and it's the best time to have a glass of mulled wine. And if you're looking forward to skiing or other snow activities, then visiting the Tatra mountains in winter will be right up your alley.
Best cities to visit in Poland in 2022
On our list, you'll find well-connected cities that have their own airports. Apart from being interesting to visit, some of them are great gateways to the surrounding areas and getting to see more of this beautiful country. Without further ado, let's delve into the best places to visit in Poland.
Krakow – the city of Polish King's
Since MrShuttle originated in Krakow, we admit we may be biased. However, we genuinely think Krakow is the most beautiful city in Poland. If you had to choose just one Polish city to visit, then we'd undoubtedly suggest this one. As a cultural centre of Poland and one of its oldest cities, Krakow is fantastic if you're looking for a city with long history, magical atmosphere and beautiful architecture.
UNESCO World Heritage Site since 1978
Krakow's Old Town is a UNESCO World Heritage Site and the city's main attraction. It has the largest medieval market square in Europe, with the Cloth Hall right in the middle of it. This picturesque place is also where you'll find St Mary's Basilica. This gothic church is featured on many postcards and is famous for a trumpet signal (Hejnał mariacki) played from its taller tower every hour. Another important sight in Krakow is the Wawel Castle situated on the bank of the Vistula River. By the way, while visiting the castle, don't miss the Wawel dragon. We also recommend going to the city's former Jewish Quarter (called Kazimierz) which you can read more about here. Since it's one of the must-see places in Krakow, you can book a Golf Cart tour to visit Kazimierz or our Krakow Private City Walk.
More than the city center
Although the city center is reason enough to visit Krakow, this city has much more to offer. Its location in the vicinity of other tourist attractions makes it a great destination if you want to experience more of the country. Day trips from Krakow are particularly easy and at MrShuttle we aim to offer you the most convenient tours so that you can see all the best places in the surrounding area. First of all, you can visit Wieliczka Salt Mine, a hidden gem just a short ride from Krakow. Many tourists coming to Krakow may also wish to pay a visit to Auschwitz.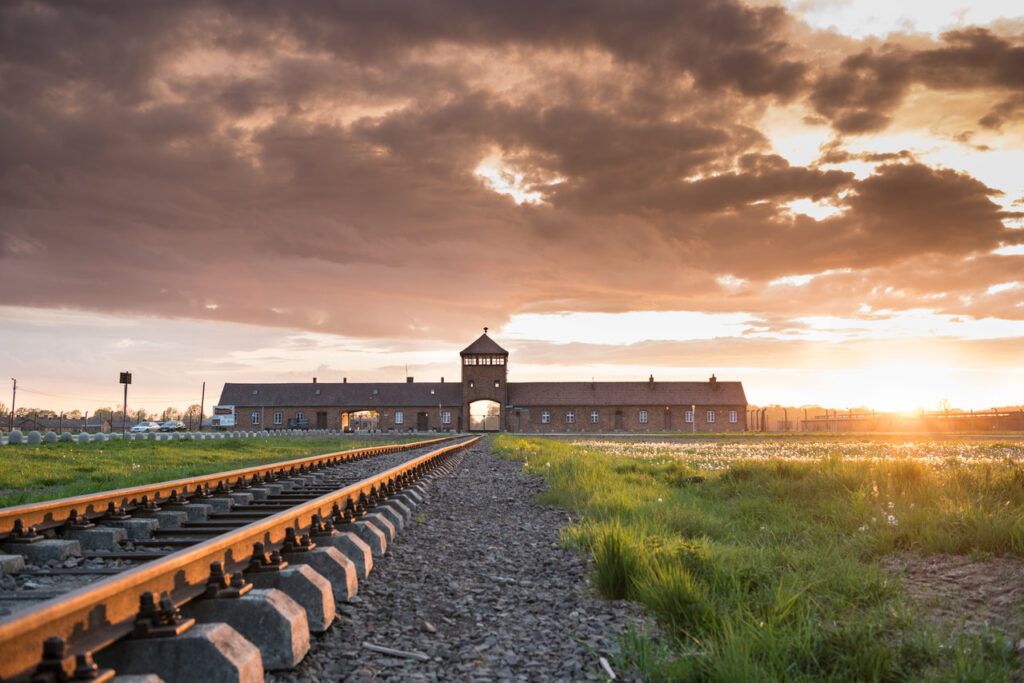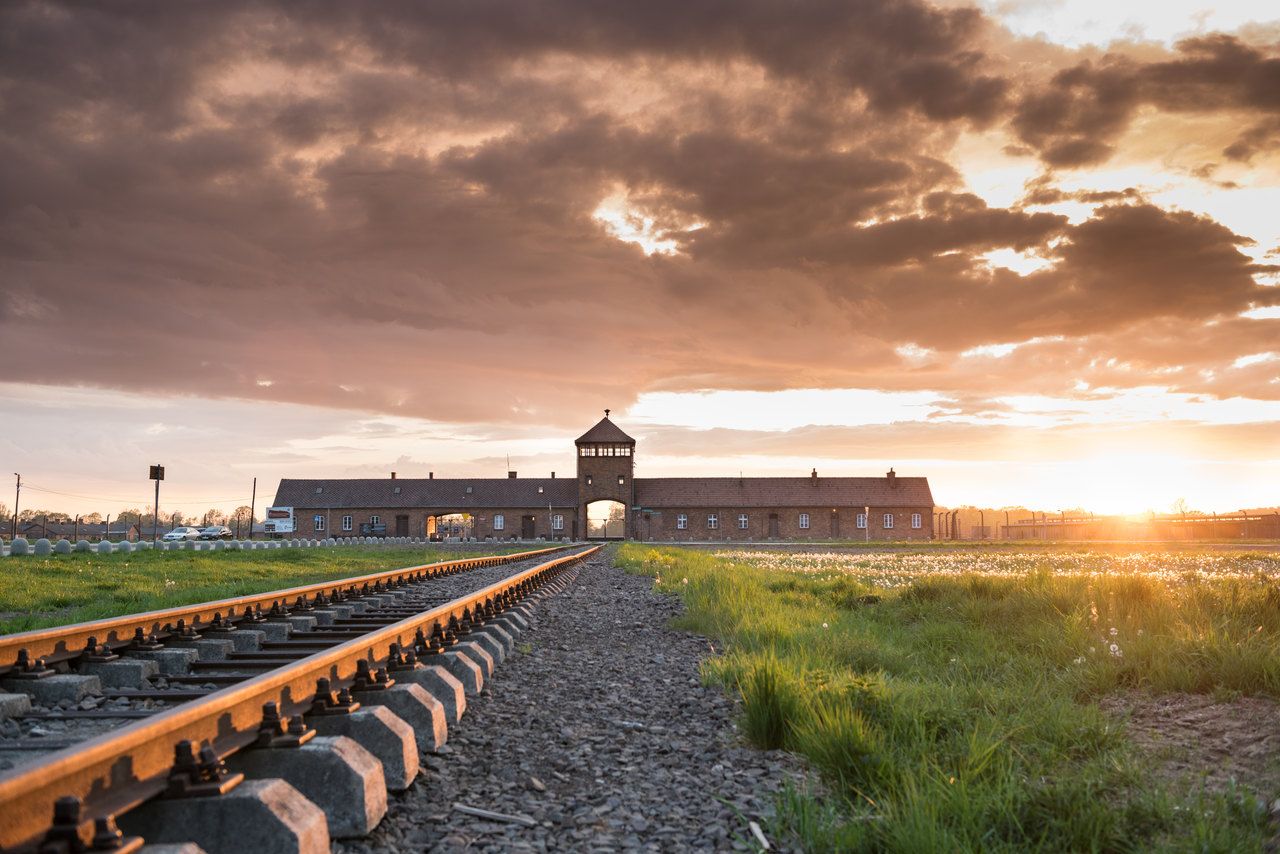 On top of that, in less than 2 hours, fans of the mountains can get to Zakopane, a relatively small town and Poland's winter resort. There, you can visit Tatra National Park, see mountain lakes, try local cheese (called Oscypek) and walk along Krupowki Street. In winter and early spring it's a top place for skiing, while in the summer, you can find many hiking trails. If hiking is something you're interested in, take a look at our post about the best day hikes in the Tatras.
As you can see, we have lots of great tours in Krakow. You can check them all out here. Make sure to have a look at some of these highlights:
Auschwitz Birkenau & Salt Mine One Day Tour
Krakow Memorial Route Tour with the Schindler's Factory
Gdańsk
Gothic architecture, beaches and interesting museums await you in Gdansk. A favourite in the summer because of its proximity to the Baltic Sea, Gdansk is a fantastic destination at any time of the year. Due to its interesting and rich history, Gdansk is quite an important and unique city on the map of Poland. The architectural beauty of Gdansk, from city gates to the town hall, attracts many visitors every year. Are you going to be next?
Northern Poland: see the best cities on the Baltic Coast
History buffs will likely enjoy visiting the Museum of the Second World War and the European Solidarity Centre. Those who are looking to rest on the beach can quickly get to Sopot, a popular seaside resort that forms part of the Polish Tricity along with Gdańsk and Gdynia. You can easily see all three cities during our Tricity & Westerplatte 1 Day Tour. Additionally, Gdansk is close to the gigantic Malbork Castle, a UNESCO World Heritage Site that will likely floor you with its size and Teutonic history.
Gdansk also allows for a visit to Stutthof Concentration Camp which is situated just about 22 miles away. It was here that the German Nazi concentration camp Stutthof operated almost from the beginning to the end of the war – the first and longest operating concentration camp. Read more about Visiting Stutthof Death Camp from Gdansk on our blog.
For more ideas on what to do and see in Gdańsk, check out this post and have a look at other tours we have on offer.
Wrocław
This city's name is pronounced in Polish much different to how it is read in English. Wroclaw (pronounced approximately Vrot swaf with the stress on the first syllable) is not as popular as Krakow or Warsaw, but it's definitely worth visiting. Like other Polish cities, Wroclaw formed part of various kingdoms over the past millennia. The Oder River runs through the city and then runs on to form part of the natural land border between Poland and Germany. Wroclaw is surrounded by rivers and is home to more than 100 bridges. Thanks to this fact, the city has the nickname Polish Venice.
The beautiful Old Town
The Old Town is the city's most popular attraction with its beautiful market square surrounded by colourful architecture. At the center of the main square stands the Old Town Hall which dates back to the 13th century. Wroclaw is also known for gnomes which appear in random corners around the city. There are too many of them to count, but trying to find them provides a lot of fun for kids and adults alike. Not to mention the amusing photos you can have by posing with them.
At the moment, our list of tours in Wroclaw where you can find some real gems:
Wroclaw Walking Private City Guided Tour
Pearls of Lower Silesia Tour Day Tour
Karkonosze Polish Mountains Day Tour from Wroclaw
Secrets of the World War II Private Day Tour

Warsaw
The capital city of Poland, Warsaw, could not be missing from our list of the best cities to visit. As the largest city in the country, you can expect a lot of hustle and bustle in Warsaw. Situated in eastern Poland, Warsaw has a painful history, having been almost completely destroyed in World War II. The city centre has since been rebuilt and the Old Town reconstructed. Apart from the Main Market Square, popular attractions include the Royal Castle, the Palace of Culture and Science and Royal Lazienki Park.
We also recommend visiting a museum dedicated to the Warsaw Uprising of 1944 and the Fryderyk Chopin Museum. Before going to Warsaw, have a look at the top 10 things to do there.
Poznan
Planning a city break away from the crowds? Consider visiting Poznan in western Poland. Although it's one of the most important cities in Poland, Poznan is not very touristy. With a large number of students, you can expect to find many affordable bars and restaurants. We recommend heading to the Old Town to stroll around the old market square and see the Town Hall which is quite a sight. Not far from there, art enthusiasts will find the National Museum in Poznan with an extensive collection of paintings.
If you happen to be in Poznan on the 11th of November, make sure to head to Saint Martin Street (ulica Święty Marcin) to see a colourful parade. This is also the time to try the regional delicacy that is St. Martin's Croissant, although you'll likely find it in Poznań any time of the year.
Check out our tours in Poznan:
Poznan Highlights – City Day Tour
Other cities you may wish to visit in Poland
In case you've already been to Poland and maybe even visited all the cities we mentioned above, here are a few more suggestions. These cities are less popular, but each of them has something interesting to offer.
Lublin
Located in Lesser Poland, Lublin probably doesn't ring any bells. Believe it or not, at some point in history this city was quite significant for the country. This is where the Polish-Lithuanian Commonwealth was established in 1569. At the time, Lublin had a strategic location between Vilno and Krakow. Today, Lublin attracts with its pretty Old Town, historic churches and numerous festivals. The Lublin Museum located in the Lublin Castle is among the largest museums in Eastern Poland and exhibits an impressive collection of paintings and art.
Szczecin
Szczecin (roughly pronounced 'shchechin') is a port city in northwestern Poland near the German border. The city is one of the biggest in the country but does not have any particularly famous tourist attractions. Nevertheless, it's a nice place to visit for a city break. Like most Polish cities, it features a charming Old Town where you can find numerous bars and restaurants. There's also the Pomeranian Dukes Castle where many events like concerts take place. Szczecin is also recognizable for the building of the Szczecin Philharmonic Hall. It was designed by Catalan architect Alberto Veiga and provides a contrast between old and modern architecture.
At MrShuttle, we offer some convenient transfers to Szczecin and from Szczecin Airport. Make sure to check them out.
Katowice
Although a relatively new city, Katowice is a city that benefits from good airport connections. When flying with budget airlines, it's possible that you will fly to Katowice. Largely an industrial city connected especially to coal mining and steelworks, it can be a good place to visit if you're looking for something off the beaten path. We recommend visiting the Silesian Museum where you can learn about the Silesian region. There's also Spodek, a one of a kind building known in the whole of Poland (it looks like a spaceship). Spodek is a large indoor venue where many concerts take place.
Although at the moment we don't have any tours in Katowice, we offer plenty of transfers to and from Katowice. For example, if you'd like to visit Katowice just for a day or two, we can provide you with a private transfer from Krakow or Wroclaw. Check out all our Katowice transfers here.
Have a great time in Poland!
Now that you know what are some of the best cities to visit in Poland this year, we hope you enjoy your holiday. No matter which city you choose, we'll certain you'll have a nice experience. To make the most of your visit, have a look at the tours and transfers we offer in Poland.
Enjoy this post?
Add your opinion!
Trusted by almost 1 million customers
MrShuttle best destinations: